Naturists since we are born…..
A better question is – why people aren't all naturists? We're all born happy to be what we are while being fine with what other people look like. Instead, we're persistently conditioned by our parents and by our culture to have to cover and hide from each other almost every waking moment (and even when we sleep).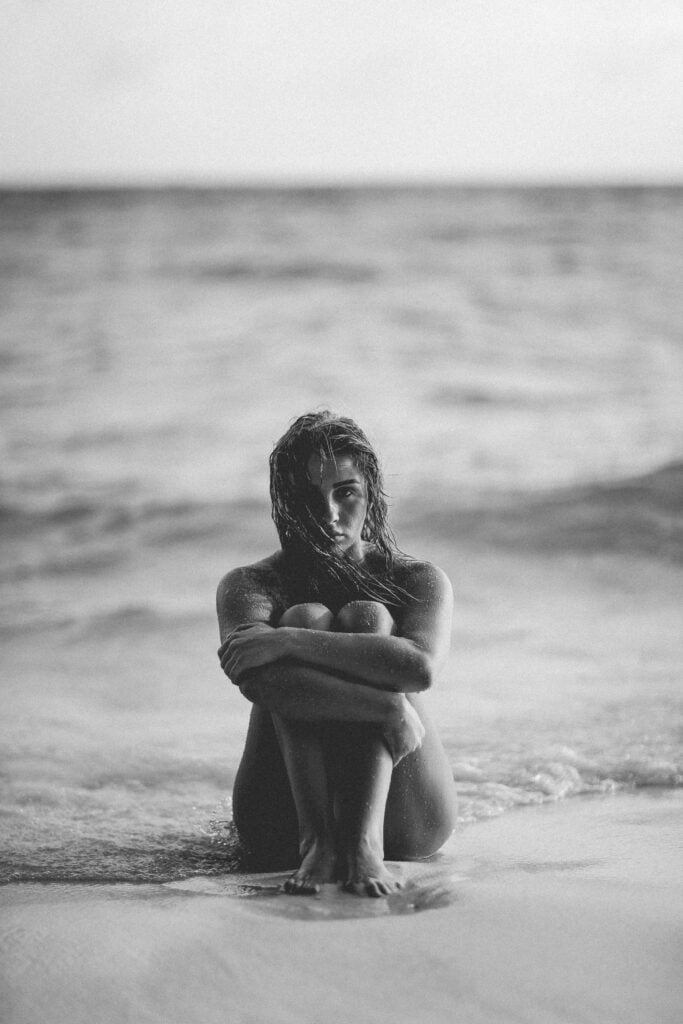 Naturists are people who like to be naked to feel one with nature. This is different from nudists, who want to be naked for various (other) reasons, e.g. comfort or protest.
The principal characteristics of naturism as a lifestyle are the practice of nudity together, and the desire to live in harmony with a preserved natural environment. Respect is very important to naturism: respect for others, for oneself, and finally, respect for the environment.
Naturism is a rapidly expanding practice and attracts a more and more varied population. It is a sociable, peaceful, fulfilling lifestyle. The body is liberated, and the mind freed with it. Completely naked, you no longer fear the opinion of others. You learn to love your body as it is, as well as respect the bodies of others. Completely naked, class differences are forgotten and we live in harmony, with serenity and liberty.
Naturism became very popular in the 1960s.
Croatia (at that time, as part of Yugoslavia) was the first country in Europe to realise the potential of commercial naturist resorts.
An article in an Austrian trade magazine in around 1900 mentioned that an official naturist beach had been established on the island of Rab, and 50 beds in the nearby hotel were reserved for naturists.
In August 1936 the English King Edward VIII stayed on Rab and he and his wife bathed nude in the bay of Kandarola. That's why this bay is nowadays sometimes called "English Beach".
Real naturist expansion started in the 1960s when the first naturist camps were opened in Istra and Dalmatia so more than 100,000 naturists spent their vacation in Croatia each year.
The oldest naturist resort in Croatia is Koversada and in 2001 it celebrated its 40th anniversary. Today, Croatia is offering a wide range of naturist facilities: beaches, camping, hotels, apartments and bungalow villages. Naturism represents an important factor in the Croatian tourism industry. Some estimate that 15% of all tourists coming to Croatia are naturists – many stay in textile resorts and visit naturist beaches or resorts just for swimming and sunbathing. That means over 1,000,000 naturists now visit Croatia each year.
Globally, the oldest naturist camp was opened in India, in 1937.
Japanese traditionally bath naked in their natural spas for centuries. Asian tourist destinations were famous for naturist holidaying places.
Belgians, Spanish and Germans were the first in Europe in the 18th and late 19th century developing the idea of the naturist movement, about life or leisure time spent naked in nature.
The victorian era had also similar ideas in Great Britain and France. In France, in the 14th century, there were even naturist communes, in which people used to live and work naked, in accordance with nature, and in total freedom.
If you want to find out more about naturism we recommend the social media website www.anaturistworld.com. We are there so be sure to say Hello !

Naturist oriented, skipper and hostess services in Croatia. Committed to Customer Satisfaction.
Naturist skipper services
Please feel free to ask any question about this topic.